An impressive, yet approachable dessert you can make for your sweetheart to top off a special Valentine's Day meal.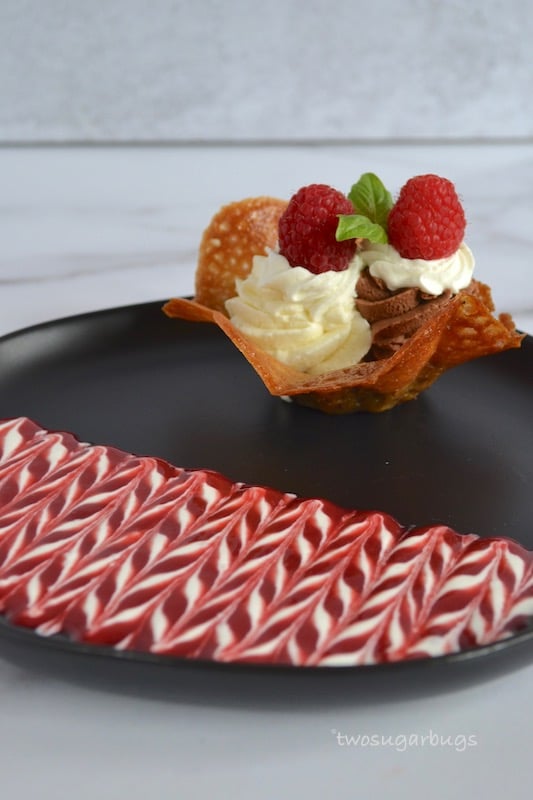 With Valentine's Day less than a week away, Mrs. Two Sugar Bugs has been kind enough to allow me, Mr. Two Sugar Bugs, to share one of my favorite dessert classics-white & dark chocolate mousse. Of course, since it's Valentine's Day, this calls for a little extra special touch with the addition of a ginger tulip cup and raspberry coulis. A little side bar about me...once long ago, in a galaxy far, far, away...oh wait, wrong story line.
Once long ago, I toiled away in the world of all things pastry. When Mrs. Two Sugar Bugs asked if I wanted to take a turn with a post for the blog, I couldn't help but reach back to one of my favorite desserts.
...