WELCOME
Hello, I'm Tasia.
Sorry to confuse you right off the bat…you pronounce my name Tasha and I am the creator behind two sugar bugs.
I am obsessed with baking and food and am so happy you've come by to see what I have been up to!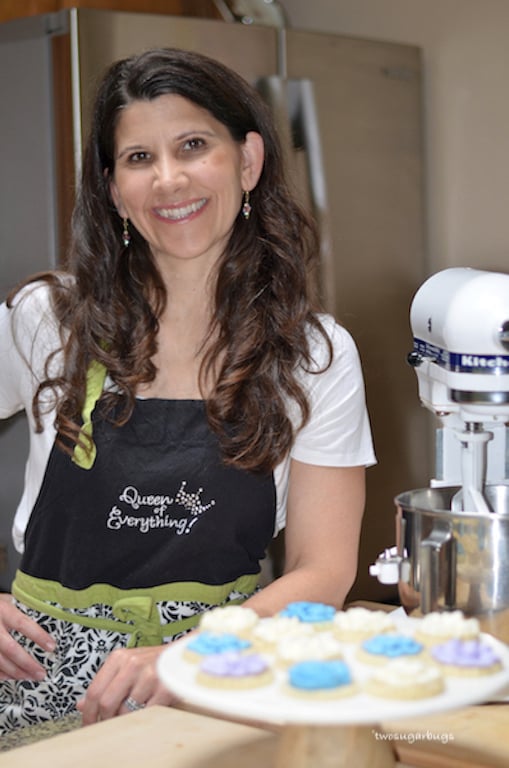 ABOUT ME
I am a wife, a mother, a registered dental hygienist and I have a little bit of a sweet tooth…okay, who am I kidding?? I'm a certified sugar addict!! I have loved to bake for as far back as I can remember. I'm a self-taught (actually a mom, grandma and husband taught) home baker and have a real enjoyment of baking and creating wonderful sweet treats for my family and friends.
My goal is to share some fun and delicious recipes that I hope you will enjoy and share with others. I love to entertain and indulge my savory side, so you will find some of those recipes here from time to time. By sharing the tricks I have learned, you too can create delicious treats and meals for family and loved ones. My hope is that you will come away inspired from these recipes and perhaps create something sweet (or savory) that's all your own.
I live in the beautiful Pacific Northwest with my husband and two daughters, my two sugar bugs. When I am not in the kitchen creating delicious sweets, treats and meals you can find me outside: running to maintain my balance & sanity, playtime at the park with my two sugar bugs to keep me young or relaxing in my yard when the weather permits. Life is short, so make it sweet!