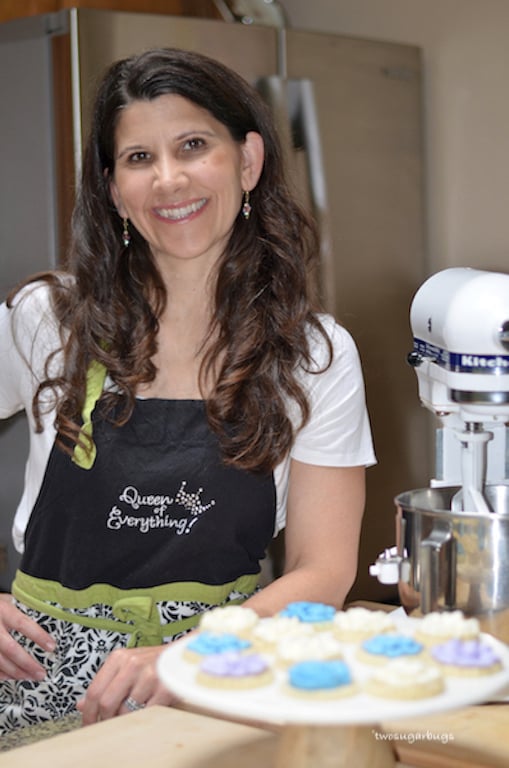 Hello!!! Thank you for stopping by! I'm Tasia.
Sorry to confuse you right off the bat...you pronounce my name Tasha and I am the creator behind two sugar bugs.
a little about me
I'm a wife, a mama, Registered Dental Hygienist, baker and food photographer. I live in the beautiful Pacific Northwest with my family. My husband and I have been married for 20 years now (dang! I swear we just got married a couple of years ago!) and have two beautiful daughters, whom were the inspiration for my blog's name. They are truly my two sugar bugs.💕
I try to pretend like I've got it all together, but honestly, I don't. I tend to talk too much. And to overthink things.
Being in the kitchen baking or cooking for others brings me an immense level of happiness. It also helps me push the stresses of the world aside and lets me get lost in a project. I absolutely LOVE talking about food, eating food and creating food!
I really, really, REALLY love coffee, caramels, buttercream sugar cookies and red wine. Oh, and a Bombay Sapphire martini with hand-stuffed Stilton olives. I like five. Olives that is, not martinis! 😉
Although I have a certified sweet tooth, I generally eat clean 85% of the time. I believe it's all about balance. By eating right most of the time, I can also indulge in the treats I love. That's why you will find an abundance of sweet treats here, sprinkled with healthier breakfast bakes.
While the kitchen is my happy place, being in the great outdoors with my family fills my soul with joy. I never tire of the sunshine and get cranky when it rains too much. I have been a runner for years now and my feet hitting the pavement is another very happy place for me. There is something incredibly therapeutic about running in nature.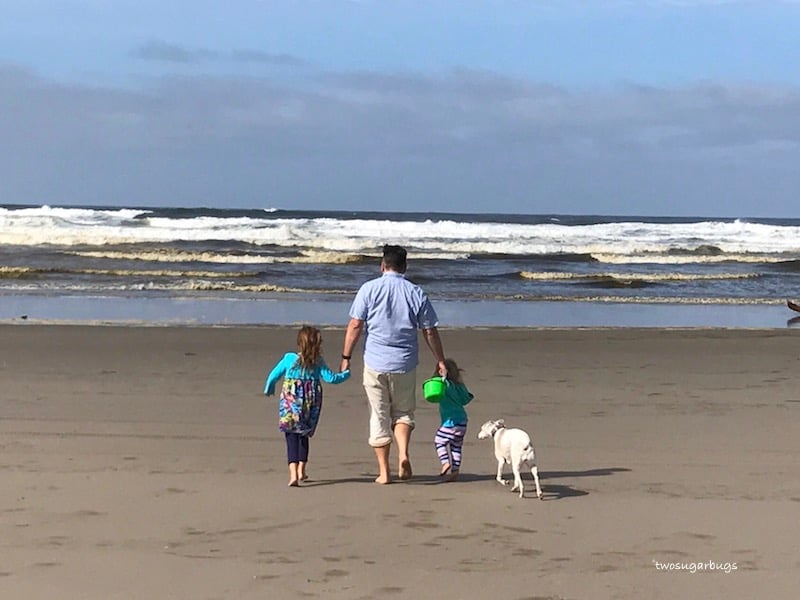 what made me start two sugar bugs?
I have absolutely loved everything about baking since I was little. Licking the spatula is the BEST and I don't even mind doing the dishes! There is something just too cool about mixing butter, sugar, eggs, flour and a few other ingredients and getting an amazing baked good as the result. After having my first daughter, I was feeling a bit lost in how I fit into the world and found myself filling my evenings with more and more baking. I also developed a love of food photography and decided to give this creative side of me (that I never realized existed) an outlet!
One of my goals with two sugar bugs, is to make baking something enjoyable and approachable. I strive to give you lots of process shots when making a recipe so that you have an idea of what things should look like when you create the recipe yourself. Hopefully these photos will help to give you confidence as you bake.
I strongly believe that baking should be fun! We need to give ourselves grace when things don't turn out like we plan. The good news is that even when things don't look like we expected, they often still taste amazing!! Please remember that I spend a lot of time styling and photographing my bakes so they are mouthwatering when you look at them on a screen. When I serve desserts in my home, they rarely look as fancy as my photos!
My hope is that you will enjoy the recipes that I share and that some will turn into family favorites for you too. Maybe you will even come away inspired from these recipes and perhaps create something sweet (or savory) that's all your own!
these are some of my family's favorite recipes on the blog ~
If you are someone who loves baking and treats too, maybe you'd even consider subscribing (hint hint) to the blog and becoming a Sweet Ideas Insider. You'll be the first to know when new recipes arrive and I also send exclusive recipes several times a year that you can't get anywhere else.
For those of you on social media, be sure to give me a like on Facebook and follow along on Instagram, Pinterest and Twitter.
Please don't be shy about reaching out and sending me an email if you have any questions; you can reach me at [email protected]. I do my best to get back as quickly as I can.
And if you'd like to collaborate to work on a project together, hop over to my work with me page!
Life is short, so make it sweet!