This easy homemade lemon ice cream recipe is perfectly delightful! The lemon is balanced with white chocolate and the no-churn ice cream is creamy with irresistible homemade lemon cookie crumbles mixed in.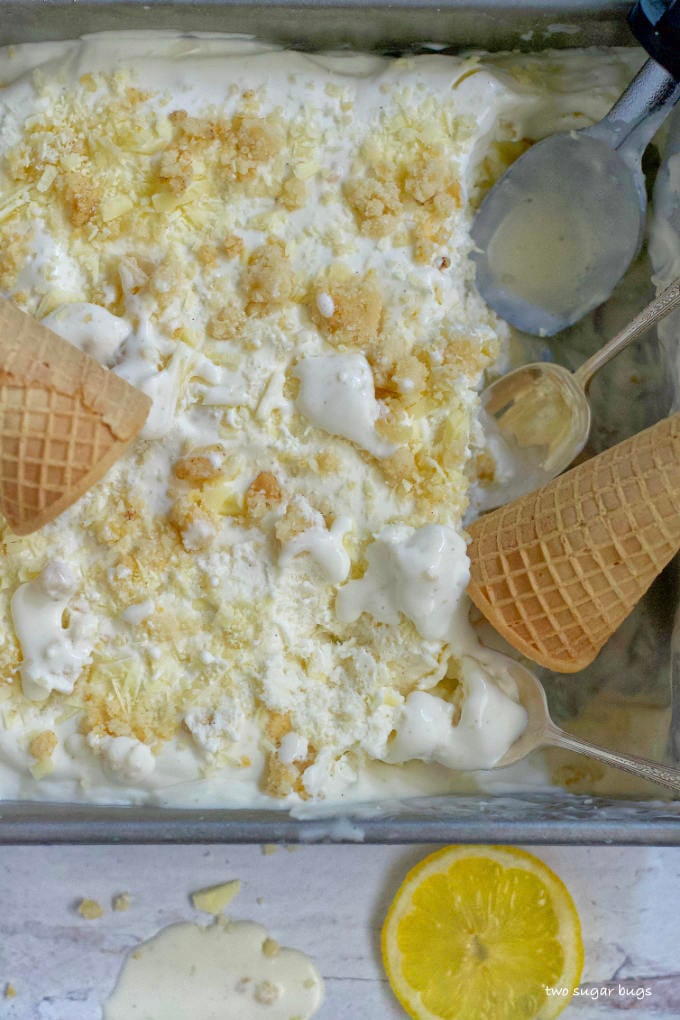 Ice cream + cookies = love. Especially when it's another easy no-churn recipe!
Ever since sharing the recipe for cherry bourbon crumble ice cream, I've been obsessed with creating new flavors. Lemon white chocolate is a match made in heaven. Sweet and creamy; the perfect balance of tart lemon and white chocolate swirled with homemade lemon cookie crumbles. And the cookie crumbles!!! Seriously, SO GOOD.
…