Salted caramel espresso bars are a heavenly combination! Rich espresso brownies are swirled with homemade salted caramel sauce and sprinkled with coarse sea salt. Perfect for a morning or afternoon pick me up!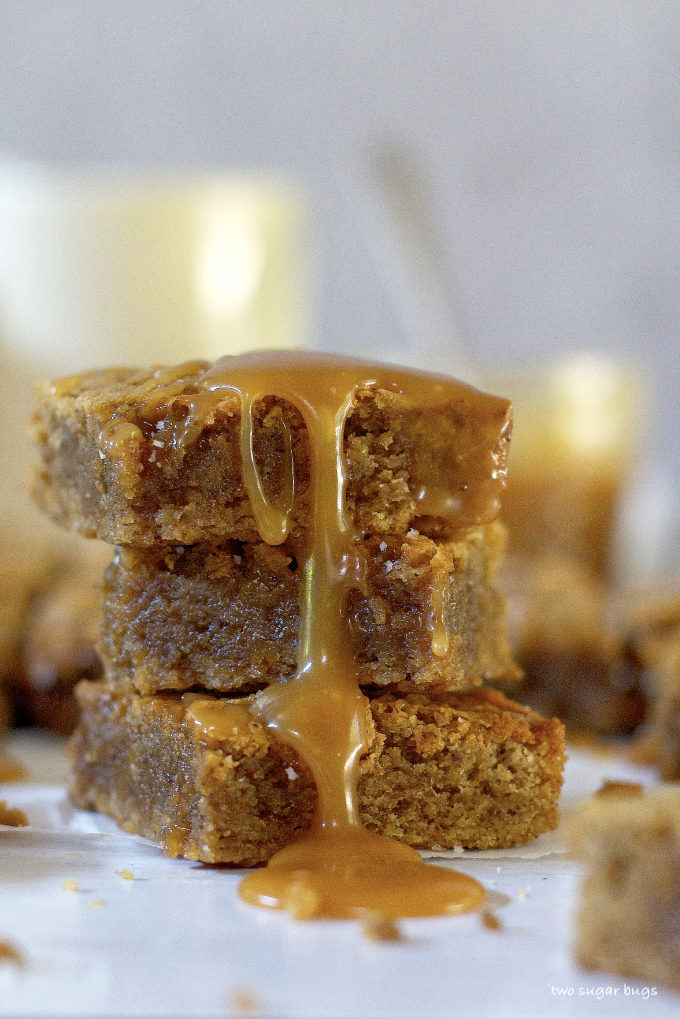 Have I ever told you that I have an obsession with coffee? No? Well, I do. Likely a not-so-healthy obsession. Meaning I can drink coffee all. day. long!!
I also have a deep love of caramel. Homemade caramels are my favorite of all time!! So it's only logical that I finally combined two of my loves into one soft, chewy, coffee-y, sweet and salty treat.
…