Grab a cup of coffee and join me for a little glimpse of life.  Today I'm sharing my thoughts on starting a blog and giving a preview of what's coming soon.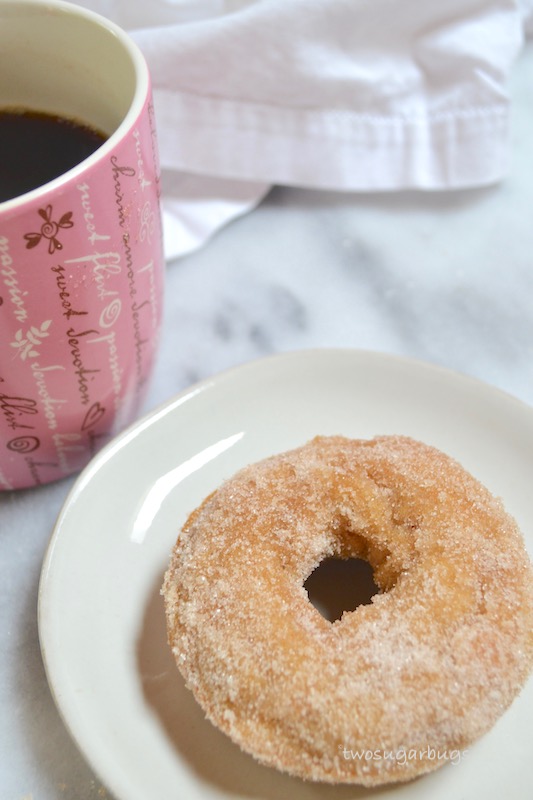 Wow.  Getting a blog launched is seriously a lot of work.  I knew it would be, but I really had no idea what I was getting myself into.
I've been doing research for months; reading everything I can get my hands on.  I've been recipe testing, working on my photography, writing, and eating my weight in sweet treats.
I began connecting with other bloggers and asking lots and lots of questions. Sorry everyone!  I can honestly report that the blogging world is a very kind and generous community. 😊
I finally settled on a hosting platform and a theme to use.  Easy peasy now, right?  Goodness, this is when my brain really started to hurt.  Much of building the two sugar bugs blog has been straight forward and even my technically challenged brain can figure it out, but I feel like I am  s...l...o...w.  It does not help that I can do the majority of my work in the evenings once my girls are in bed, so I am already tired before I even get working.  Other times, I look at something and I feel like I am in a foreign country reading a foreign language.  I can't tell you how many times I read something and say to Mr. Two Sugar Bugs, "I have absolutely no idea what any of this means". 😂
There have been exhilarating moments when I get things looking and working as I want them to and many moments of tears of frustration.  The happy news is that I am up, live and running and am so tickled that you are here to bake and cook with me!  💗
My head is spinning with all the things I am trying to learn, all the things I want to implement and all the recipe ideas that I want to share with all of you.  I am fighting to find the balance ~ being in the moment when with my girls, making sure the house stays clean, meals get made and laundry gets done, being there for Mr. Two Sugar Bugs.  While also testing new recipes, getting the girls to school and activities and working two days a week.
For the next month we'll be spending lots of time in the kitchen baking all our Christmas cookies and treats.  Last year Big E was a great helper and I am looking forward to creating more memories with her this year!  Little e continues to be an excellent treat thief and taste tester; it will be fun to see how she contributes this year.  This will also be our third year of hosting the girls' friends for a cookie decorating party.  I'm pretty sure I'll be finding sprinkles all over the house until July, but it is so much fun to see what the kids create and the girls love this tradition.
With November flying by, I am trying to get my shopping done, figure out my Christmas cards and get myself organized for all the holiday events to come.  As we zoom into the full blown holiday season I'm looking forward to sharing some of our favorite holiday treats.  For the remainder of the year, I am working to get you my always perfect sugar cookies and American buttercream, as well as Amaretti cookies, our family favorite chocolate chip cookies, a quick, delicious and easy vanilla cupcake recipe as well as some healthier muffins.  I also look forward to sharing a guest post from my friend Kirsten at This Celebrated Life.
Sending happy wishes that you all are successful checking things off your lists while also finding time to slow down and enjoy the holiday season.  I would love to know some of your favorite holiday traditions, drop me a note below to share.🎅🏻❄️⛄️