A delicious and healthier cranberry orange muffin.  Perfect for breakfast and snacks!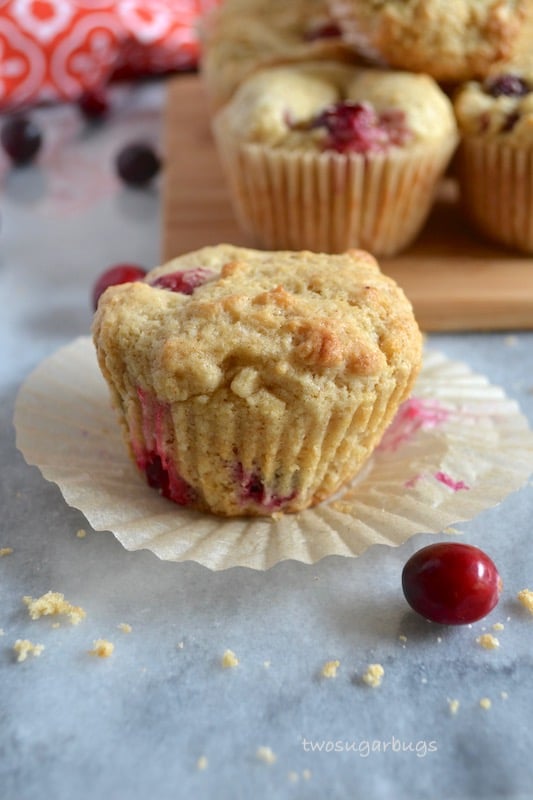 Today I am excited to introduce you to my friend, Kirsten at This Celebrated Life. Kirsten and I met earlier this year and we quickly bonded over our love of food and wine, motherhood and being new bloggers.  I love her sense of style, her honesty and her mad cooking and baking skills.
She's sharing her recipe for healthier Delicious and Bright Cranberry Orange Muffins.  The tart cranberries are beautifully paired with orange to make a delicious muffin.  These would be a perfect addition to your holiday breakfast and brunch menus.
My family and I enjoyed making and eating these cranberry orange muffins!  Kirsten says the recipe makes about 16 muffins, but I got 13 from my batch.  I do have a tendency to fill my muffin liners pretty full so your result may vary based on how big you like your muffins.  When I went to bake these I realized I did not have any cardamon in my pantry.   So I learned that a good substitute for cardamon is half cinnamon and half nutmeg, thank you Google. 😉
Be sure to follow Kirsten on Instagram and at her blog, This Celebrated Life.  Enjoy!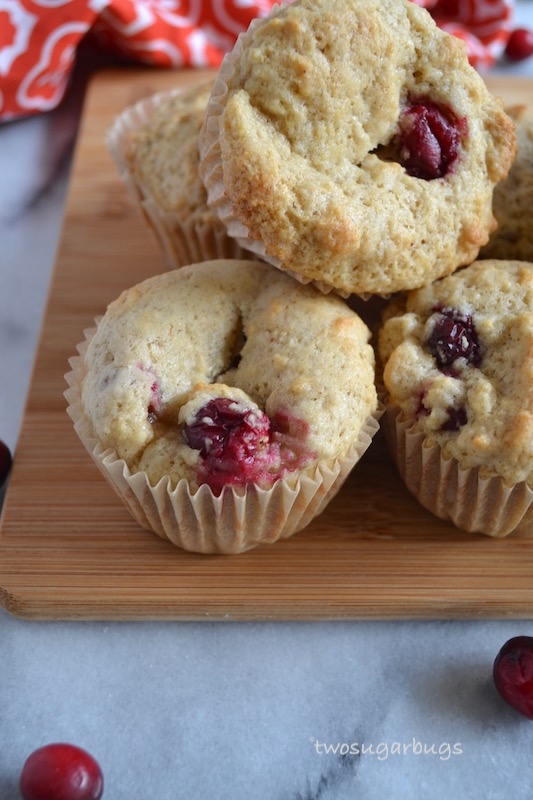 From Kirsten:
Good morning everyone!  My name is Kirsten, and I'm the blogger behind This Celebrated Life!  Tasia and I connected this last year over our shared love of baking and all things delicious, and I was instantly drawn to her beautiful baking creations, amazing photography skills and her kind and genuine personality.  I'm so excited and honored to share this recipe with you today!
I hope you enjoy this recipe and would love to connect with you!  You can follow me on Instagram, Pinterest, and of course find my blog here.
I feel like cranberries and the unsung hero of the fall baking world.  Every time fall rolls around, I make my way down a pumpkin everything rabbit hole, and don't emerge until Christmas haha!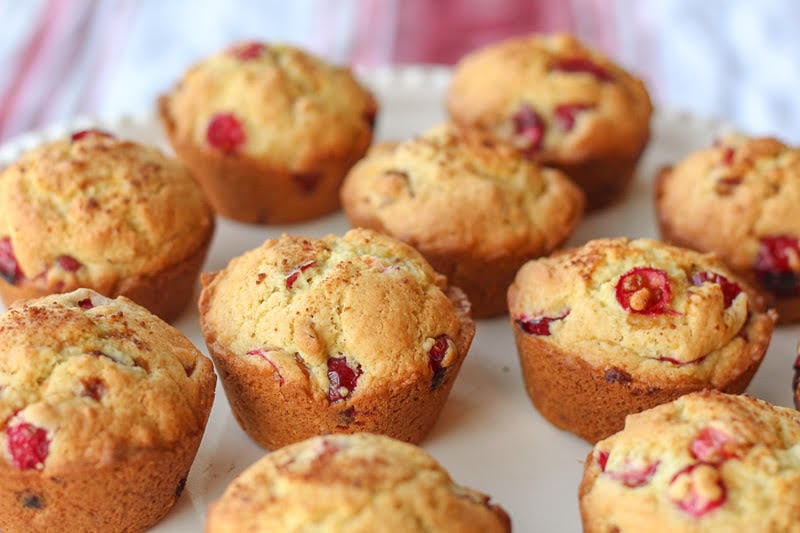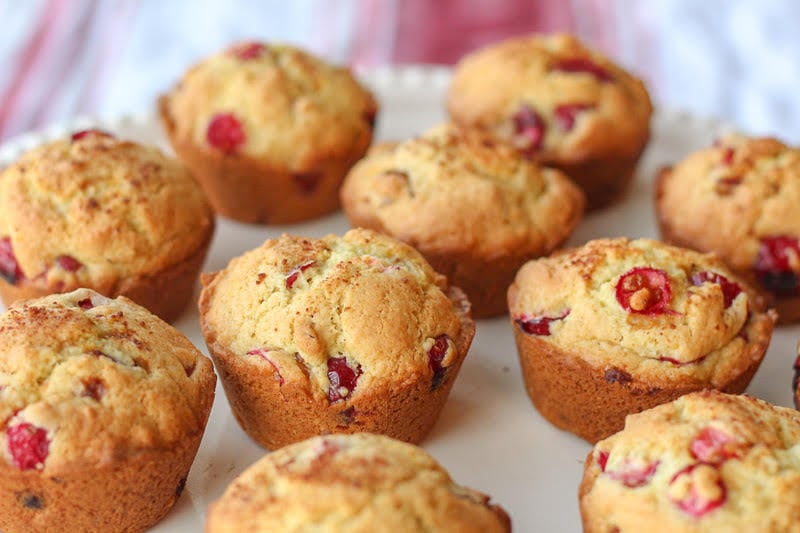 So this year I wanted to give this fun little berry some attention! These cranberry orange muffins are so delicious, and secretly way healthier than your average muffin.  The tartness and natural sweetness of the cranberries allows for way less sugar, especially combined with the bright flavor of the orange zest! You can find fresh cranberries in the store between October and December, but if you want to make these muffins in the off-season, frozen cranberries will do the trick.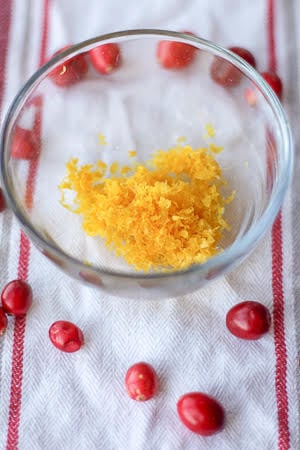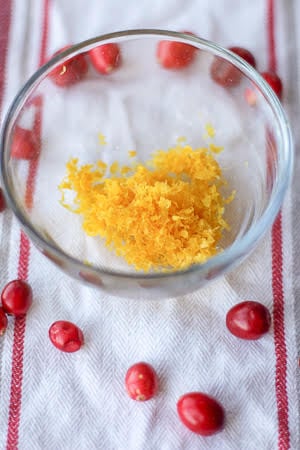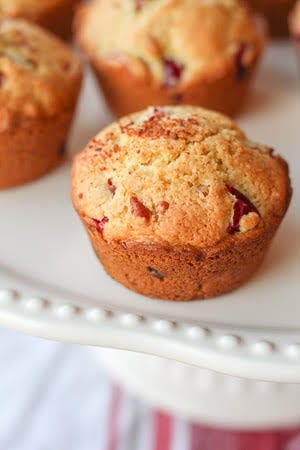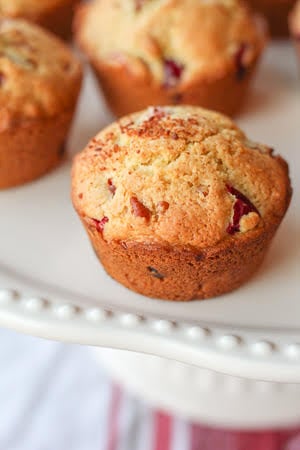 The super secret weapon of this healthy muffin recipe? Spices!  Cinnamon and cardamom are both sweet tasting spices, with no impact on the nutritional content.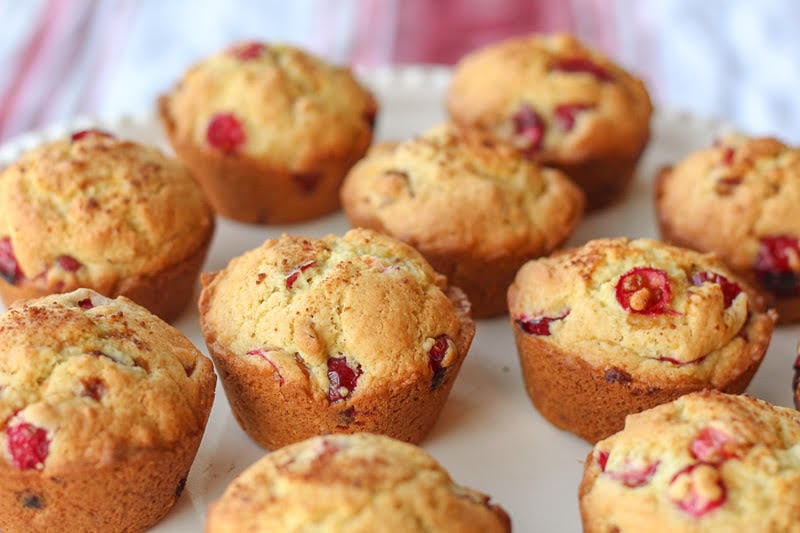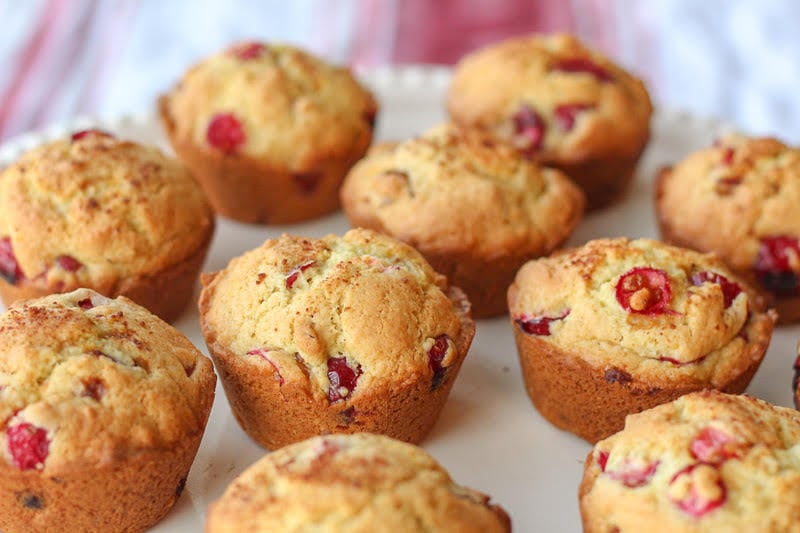 In an effort to make a healthy muffin recipe, I also replaced half of the butter with coconut oil, to reap the benefits of this super healthy fat.  The coconut taste doesn't actually come through at all, so if you don't love coconut, fear not!  On the other hand, if you prefer to use all butter (or all coconut!), go for it!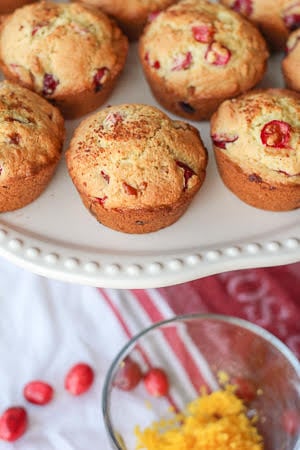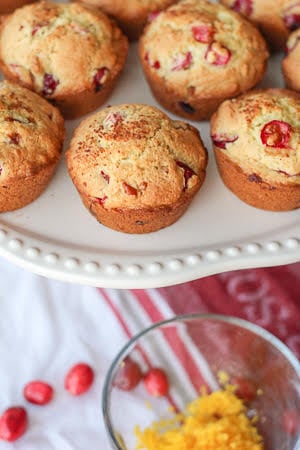 Recipe shared with Meal Plan Monday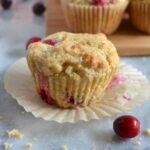 Print
Cranberry Orange Muffins
A delicious and healthier cranberry and orange muffin perfect for breakfast and snacks!

Ingredients
2

cups

all-purpose flour

¾

cup

granulated sugar

1 ½

teaspoons

baking powder

½

teaspoon

baking soda

½

teaspoon

salt

½

teaspoon

cinnamon

½

teaspoon

cardamom

Grated

zest of one

orange

1

large egg

¼

cup

unsalted butter

melted

¼

cup

coconut oil

melted

½

cup

orange juice

1 ½

cups

cranberries

fresh or frozen

¼

cup

pecans

chopped
Instructions
Preheat oven to 400 degrees F and grease a muffin tin.


Whisk together the dry ingredients, flour through cardamom and set aside.


Combine the wet ingredients, stirring until the batter just comes together. The batter will be thick.


Gently fold in the cranberries and pecans and distribute the batter into the muffin tin.


Bake for 12-15 minutes, or until the muffin tops spring back when touched.

DID YOU MAKE THIS RECIPE?
Be sure to tag @twosugarbugs on Instagram and hashtag it #twosugarbugs